Are The Good Times Over For The Market? Here's What You Need To Know…
What started as a slide in tech stocks thanks to the prospect of rising interest rates is now threatening to turn into a full-blown market correction.
Actually, it already is a correction in some areas of the market.
The Nasdaq officially entered correction territory last week. (Remember, a correction is officially considered a 10% drop from highs.) As of midday Tuesday, the Nasdaq was trading down about 2.3%, while the Dow Jones Industrial Average is flat. The Russell 2000 index is down another 2%. The index, comprised of small-cap companies, is down roughly 19%. That's close to bear market territory (a decline of 20%).
And as I write this, the S&P 500 is down 1.1% and is also dangerously close to correction territory.
A Harbinger For More Tech Pain?
Last week, Netflix (Nasdaq: NFLX) was a big culprit for the volatility after issuing weak guidance for the first quarter of 2022. This was enough to send the stock plunging by more than 20%. Other streaming names (and the tech sector as a whole) sold off in sympathy.
The streaming giant reported earnings per share (EPS) of $1.33 on $7.71 billion in revenue for the fourth quarter. That was good enough to match estimates on the top line and beat expectations on the bottom line. But it wasn't good enough. It was the subscriber growth numbers that disappointed investors.
According to Netflix, it added 8.28 million global subscribers in the quarter, beating the analyst estimate of 8.19 million – but missing the company's own projection of 8.5 million. To make matters worse, Netflix said that it expects to only add 2.5 million subscribers during the first quarter of 2022.
For context, the company added nearly 4 million new subscribers in the first quarter of 2021. And analysts were hoping for close to 7 million new subscribers this quarter. You can see the tepid growth numbers in the chart below.
Source: Statista
The broader context for tech — and the rest of the market is beginning to come into focus. After scoring big wins thanks to the early stages of Covid, work-from-home, and lockdowns, the streaming giant began to stall out in 2021.
Netflix could be falling behind in the streaming wars, thanks to competition from Amazon (Nasdaq: AMZN), HBO Max, Disney (NYSE: DIS), and countless others. That remains to be seen, but the bigger question is whether the boom times experienced by many tech names are beginning to come to an end. We'll know more when Microsoft (Nasdaq: MSFT) reports earnings after the bell today and Apple reports on Thursday.
All eyes will be on the Federal Reserve policy meeting this week. While there are no immediate rate hikes expected, any info coming out of the powwow could give clues to their plans. We could see the first of as many as four rate hikes beginning in March, as generally expected… Or perhaps the recent market weakness will prompt policymakers to tone down their recent hawkish signals.
Closing Thoughts
We'll closely monitor the developments. But keep in mind that you shouldn't panic. Stop-loss orders are a good idea, especially if you want to protect your winners and ensure that you lock in gains in case things get out of hand.
Also remember that corrections are perfectly normal — it's just that they've been rare in the last couple of years. While I don't think we'll see a crash, this year will likely mark a return to focus on fundamentals and good old-fashioned stock picking.
In the meantime, I want to introduce you to a guy you're going to be hearing more from very soon.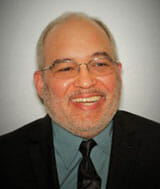 Meet Dr. Joe Durarte…
Joe has been analyzing, trading, and writing about the financial markets since 1990. He's a former money manager and a professional investor who now trades his own account and shares his knowledge with individual investors.
Joe has written several bestselling books, including "Trading Options for Dummies," "Trading Futures for Dummies," "The Everything Investing in Your 20s & 30s Book," among others. He was also an original CNBC Market Maven, has been quoted in Barron's, The Wall Street Journal, and has also written for Marketwatch.com and other major publications.
According to Joe, the market is "sick". If 2021 was any guide, it could stay sick for a while longer. And he thinks it's going to be more important than ever to identify winning trades with clinical precision…
Thankfully, the doctor is in. Joe just wrapped up hosting a special, one-of-a-kind event, called the Profit Catalyst Symposium.
You can catch a replay of this event for a limited time. So grab a pen and paper, and get ready… because Dr. Duarte isn't holding anything back…
Despite all the algorithms and supercomputers on Wall Street, Dr. Duarte believes this is the surest path to wealth in 2022 — and beyond. In addition to revealing his top catalyst trade for 2022, he'll also detail how his 4-part test is the secret to pinpointing the most profitable, "needle-in-a-haystack" Catalyst Trades..